Facebook & Instagram Advertising
We create Facebook & Instagram advertising campaigns that get you more traffic, more conversions and  more new customers each month!
Get Ads
Book A Call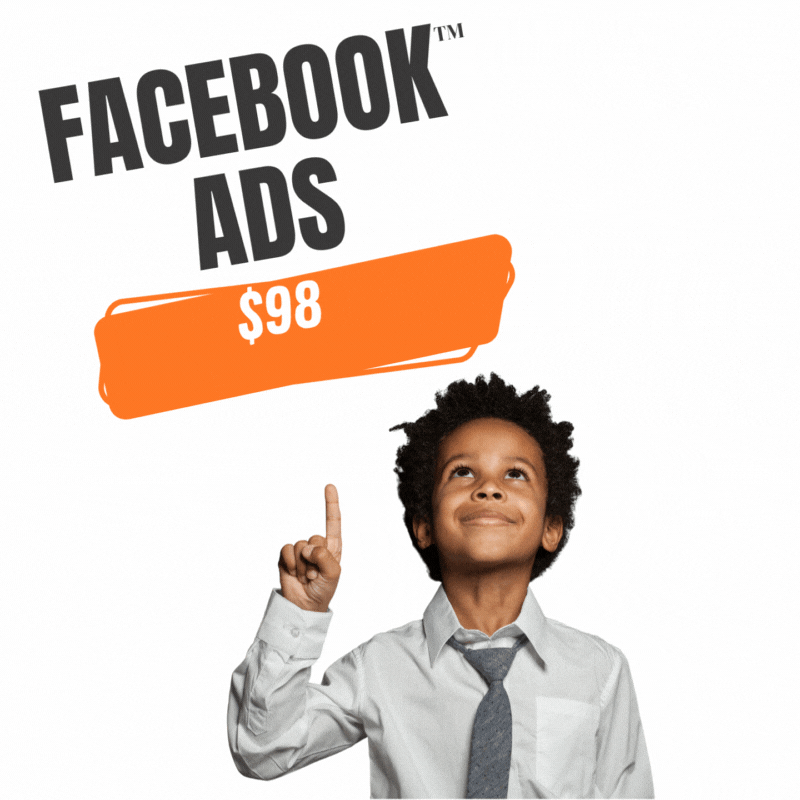 Unlock the Full Potential of Your Business with Our Exclusive Facebook Ads Management Limited-time introductory offer!
Are you tired of navigating the complex world of Facebook advertising alone? Are you struggling to reach the right audience or convert clicks into customers? We have your solution —and for a fraction of the regular cost. For a limited time only, we're offering our Facebook Ads Management services at an  introductory price that is easy on your wallet!
… because you shouldn't have to go it alone and this is an amazing offer!
Elevate your business with optimized, results-driven Facebook ad campaign at a special introductory rate.
Claim your offer now and start your journey to unprecedented growth!
Here is what the offer includes:
Strategy Call Before We Create Ads
Ad creation (photo or video ad)
Facebook Ads campaign setup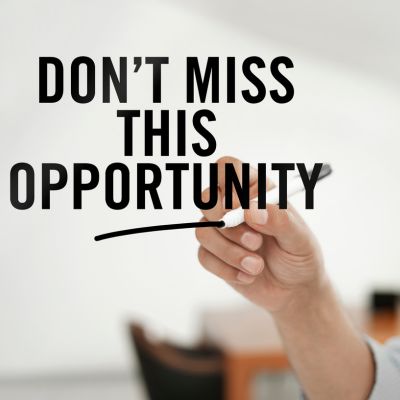 Don't let fear stand between you and this opportunity to earn more money and grow your business!
Click "Get Ads" or offer button
Complete the form & purchase
Use the link we send to schedule your Strategy Call
Send content for ads & give access to ad account
We provide monthly reporting on ad performance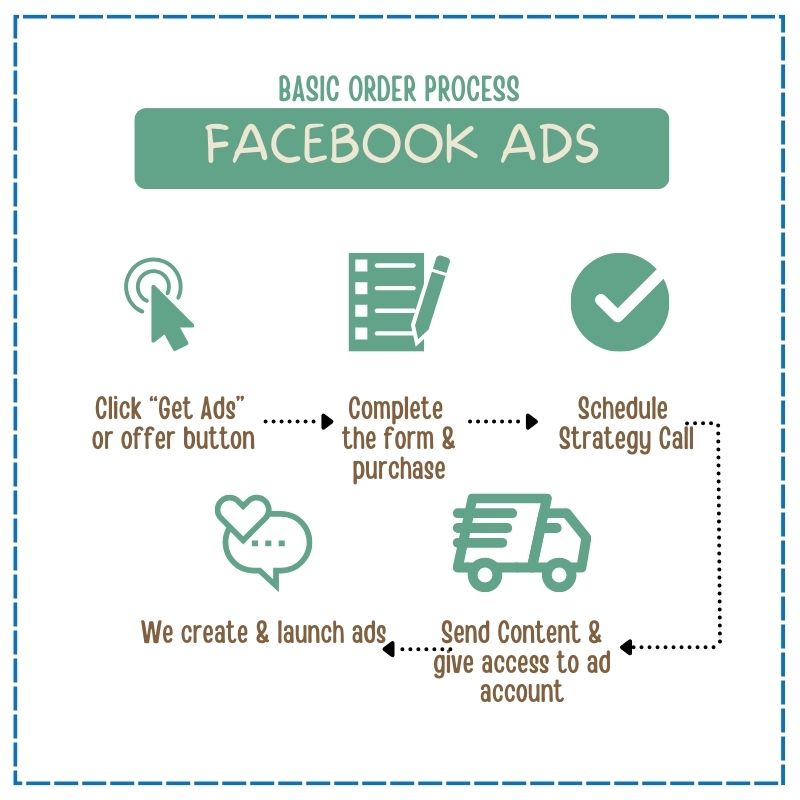 Frequently Asked Questions
What is Ad Spend?
Ad spend is unique to each business.  The ad spend is paid directly to the Facebook/Meta platform and is the cost paid to promote your products or services on the ad platform. 
We recommend ad spend of no less than $200 .  This offer comes with management for up to  $1,500 in monthly ad spend.
How much should I budget for ad spend?
We help you determine your ad budget during the strategy call.  Ultimately, you get to decide how much or how little you want to invest in ad spend budget.
In a perfect world, you would determine your budget like this:  cost of the desired user action * 50.
The desired user action is the action you want users to take when they see your ad. For example, do you want the user to "like" your page, or download your app, buy your product or opt into your lead magnet?
Ideally, in a seven-day time period, we want 50 users to take the desired action. This allows the ad to optimize for the best delivery and price.
Example one:  If we are paying .21 cents per "page like",
50 x .21 = 10.50 ad spend per week.
Example Two:  If we are paying $25 per customer acquisition.
50 x 25 = $1,200 ad spend per week.
Please be sure to think about how much you want to spend and the desire result you are hoping to acheive.
What content do I need to send you?
If you have specific pictures or video that you want to be included in your ad, you should send those to us. However many of our clients never send us content and we build their ads based on content they have already shared on their Facebook page OR  we by making creatives specifically for their ad.
What is the regular Ads Management price?
Our regular ads management price is $299 per month. We highly recommend trying Ads for at least 3 months to see the best results.
Is this offer tied to a subscritpion?
No. This special offer is for one month only and is only available one time per client.
We make this offer to give potential clients an opportunity to experience the power of Facebook Ads at low-cost entry point.  Our hope is that your ad will be very successful, increase your revenue and demonstrate to you the value of our service so you will want to continue working with us.
Our regular ads management offer is a subscription-based model, and we recommend a three-month commitment to achieve the best return on your investment.
Can I advertise on Instagram using the Facebook ad platform?
Since Facebook owns Instagram, yes you can use Facebook Ads to advertise on Instagram.

"Navigating the realm of Facebook ads alone was overwhelming! Your strategic ad placements and compelling visuals speak to our audience directly, bringing in a wave of new customers and inquiries. The creativity you brought to each campaign is beyond what we imagined possible!"
Brian T.

"Thank you so much for your  FB ads expertise! I had tried boosting my posts for YEARS without any success. I am still in shock that you grew our audience by over 600+ followers in less than a month on such a small budget."
Renee S.

"As a small business owner, every penny counts. I was anxious about diving into Facebook ads.  Now, my customer base has grown exponentially, and the engagement on my page has never been this vibrant. They've given me results, not just promises!"
Kelly M.
Let's Start a Conversation